Kaufman County Outer Loop
The existing roadways in and around Kaufman County do not provide adequate mobility or regional connectivity. Residential and commercial developments are coming to the area at a rapid pace, bringing more people and traffic to the region. Our current transportation system will not be able to accommodate forecasted travel demands and projected population growth.
The 9-mile Kaufman County Outer Loop (KCOL) is a joint effort between Kaufman County and the Texas Department of Transportation that is part of a larger movement to achieve greater regional connectivity.
Project Benefits
Improved access across the eastern part of the Dallas - Fort Worth Metroplex
Positive impact on congested urban areas in the region
Project Map
Zoom in and pan around to view the Study Area.
Project Development Process
We're in the early phases of developing the KCOL. First we'll evaluate the preliminary project alignments, then we will narrow those down to the conceptual options, and lastly we will narrow down to the reasonable alternative. We will then prepare an environmental document to outline our findings, the preferred alternative, and how it will further connect the region.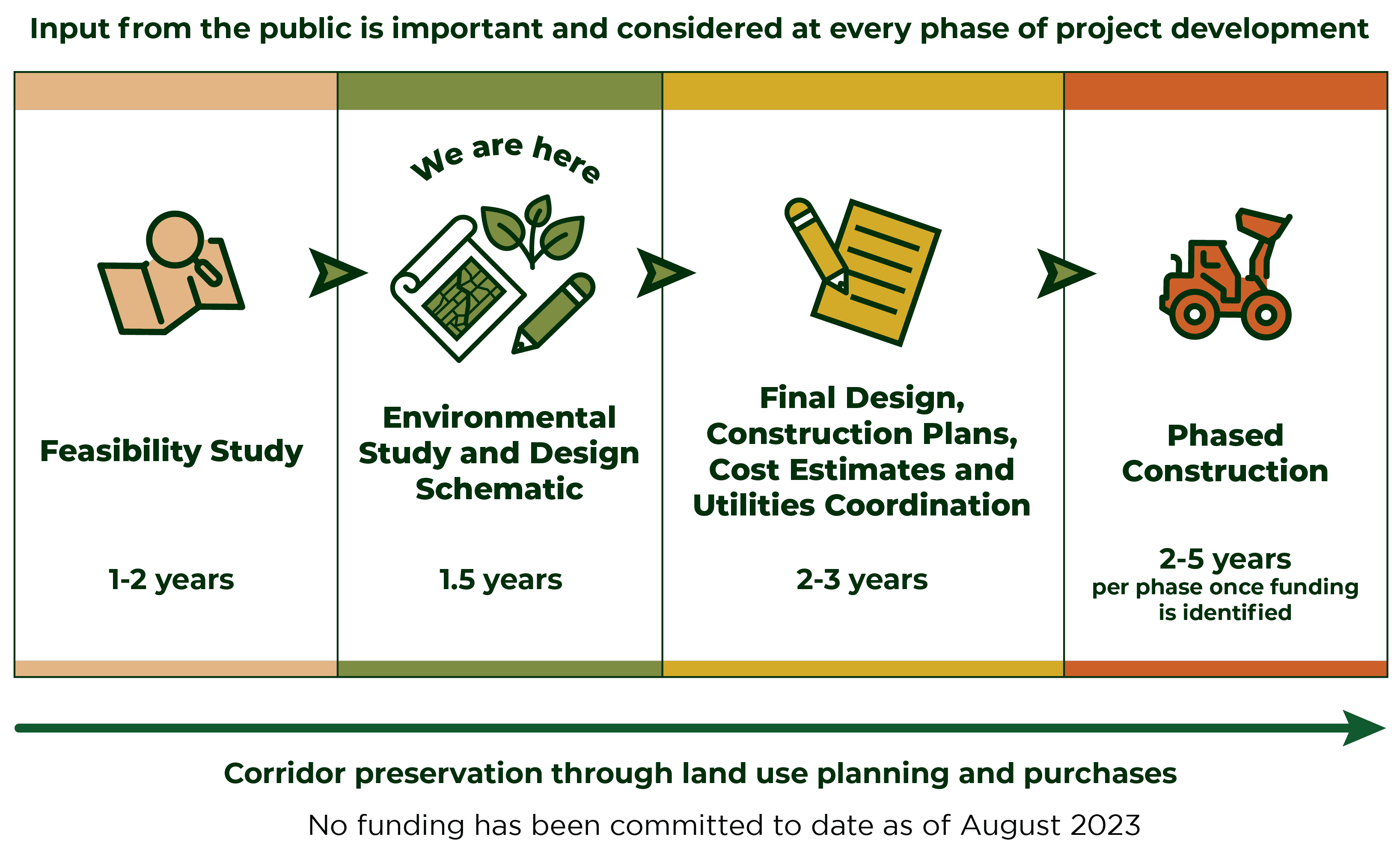 Click on image to enlarge.
Documents & Resources
Over time, this is where we'll publish important project documents, public meeting materials, and more!
Project Schedule*
The Kaufman County Outer Loop project began in fall 2022 and the Environmental Assessment is expected to be finalized in spring 2025. The first stakeholder and public engagement events were held in fall 2022 and will continue throughout project development.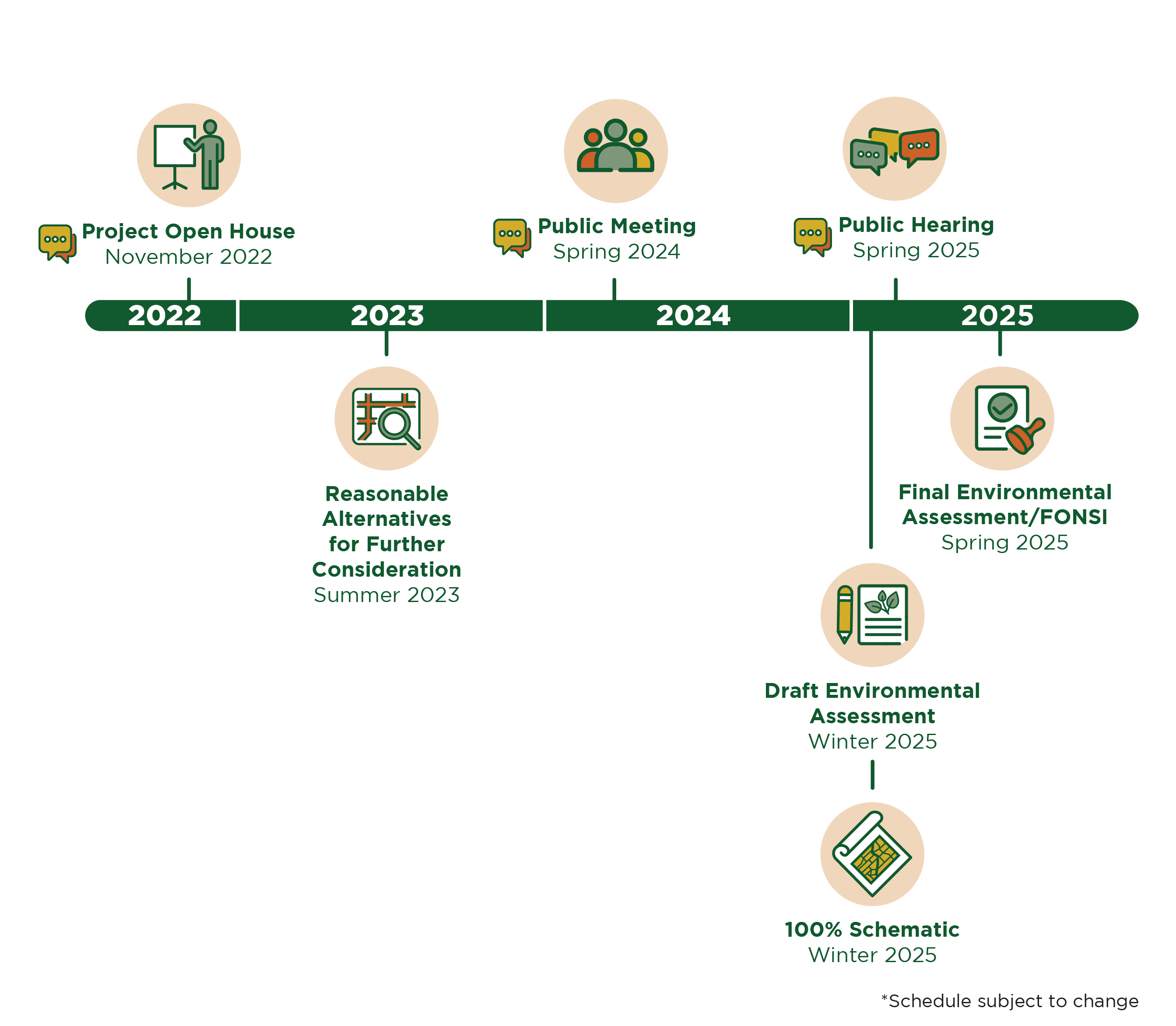 Click on image to enlarge.